Each plan is permitted a certain number of unique "Admin" users. An "Admin" user is any person whom you've allocated to any of the following roles for one of your forms:
"User Management"
"Edit Form"
"Full Data Access"
If your plan for example permits 5 "Admin" users, you can have up to 5 unique people granted admin related roles across your forms. The number of forms these 5 people can be "Admins" on is unrestricted.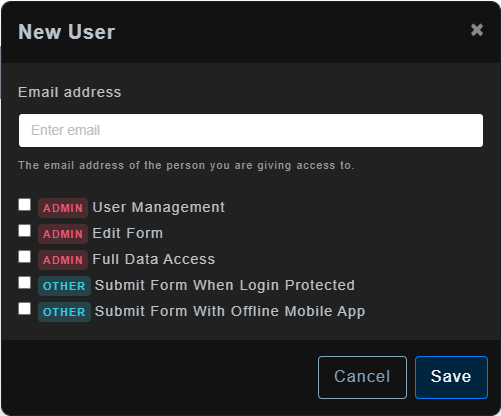 A full description of what each of these roles are , is viewable here.